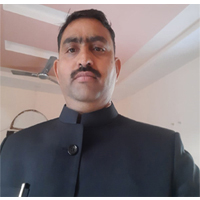 Shree Krishan Senior Secondary School that is geared up to be a 'happening institution', a true centre of learning that liberates.
It aims to set young minds free, to accept new ways, embrace new technologies and march ahead confidently in tune with the latest in the world. SKS is designed to be a place where students have an idyllic and memorable childhood filled with joyous laughter of fun and games and the thrill of learning new things each day.A childhood that will be a life-long asset for a stable and successful future. SKS is where eternal values are cultivated in young and impressionable minds. This is where students are shaped into caring, courageous, committed, and capable citizens of the world. This is the place where children learn to live together in harmony and appreciate the worth of each member of the community. All efforts are directed towards the achievement of this objective considering that education is a social vehicle, which must drive you to forge ahead and be a carriage for new ideas.The school is set in Serene and calm surroundings. The spacious campus boasts of an imaginative and inventively constructed academic wing, a large
conference Hall. Accommodation for all members of the school too is provided on the campus itself. The student focuses on improvement and awareness in five areas: emotional, mental, physical, social, and spiritual. All five areas are essential to the success of the student, when a student takes the steps to develop into a complete, well-rounded person he/she is on the "trail to success".
Director
Sh.Rajpal Yadav